Bhanta Chokha or Baigan Chokha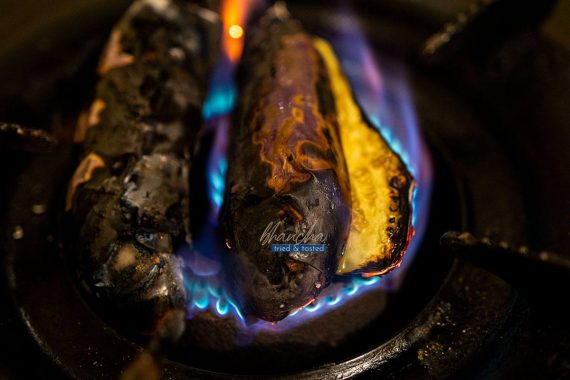 Roasted eggplant recipe, also known as baigan chokha in Hindi and Bhanta chokha in Nepali, is an easy and quick recipe for a side dish. It is a popular Bihari dish that gives a smoky flavor as it is roasted over on an open flame.
Also, baigan chokha is a different recipe to baigan bharta. Bhanta chokha is a side dish that can be served with rice or with roti(bread).
Bhanta Chokha or Baigan Chokha Ingredients
3 medium-sized Eggplant / Aubergine

2 teaspoons of mustard oil (you can pick your taste of oil)

salt to taste

4 cloves of garlic

A clove sized ginger part

one teaspoon of cumin powder (roasted cumin can also be used)

2 tablespoons of finely chopped coriander

green chili to taste

one teaspoon of Sichuan pepper
Bhanta Chokha or Baigan Chokha Preparation
Clean the eggplant. 

Cut off each eggplant into half without making it two separate halves.

Chop the garlic and ginger finely. 

 Chop the green chilies finely.
Bhanta Chokha or Baigan Chokha cooking steps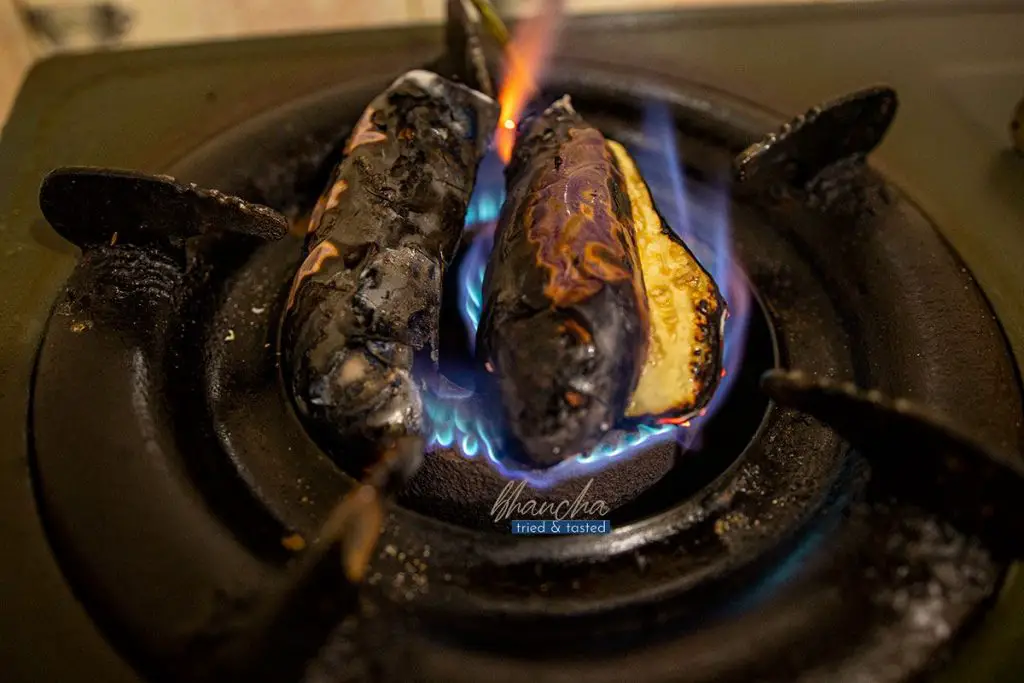 Roast eggplants on a medium open flame.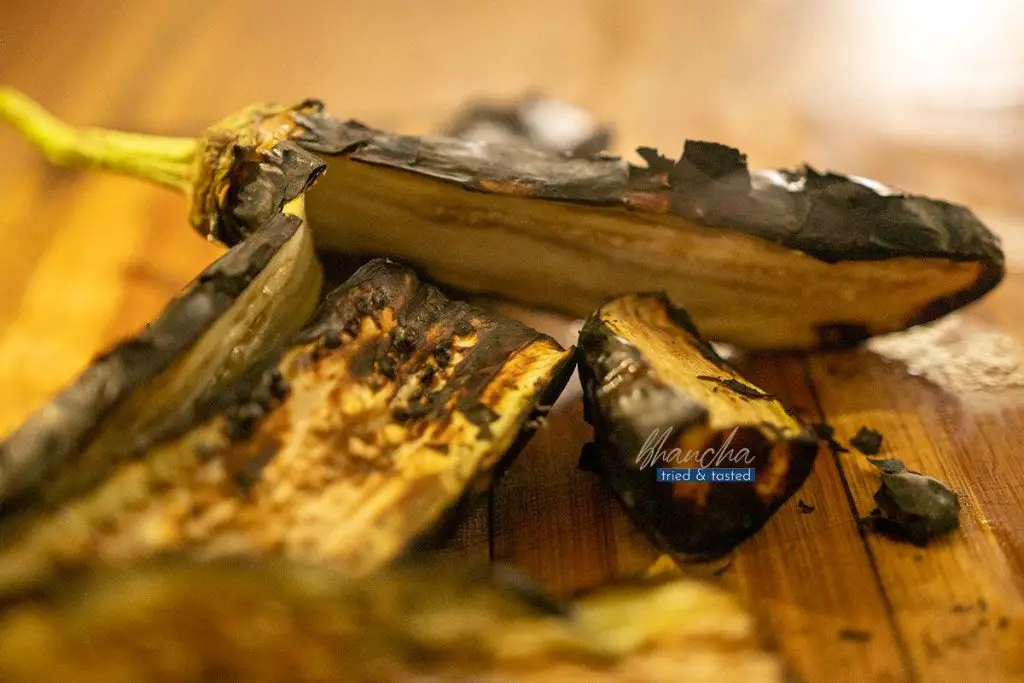 Turn each eggplant every 2 minutes, so all the sides cook thoroughly.

Peel the burnt cover.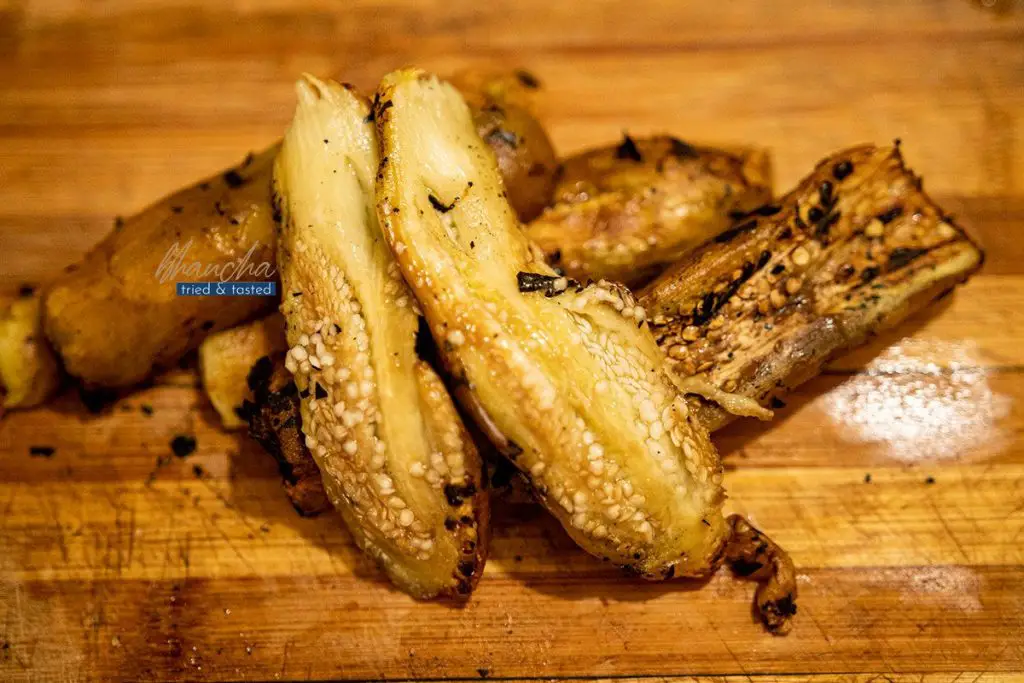 Mash the eggplants with a knife or your hand.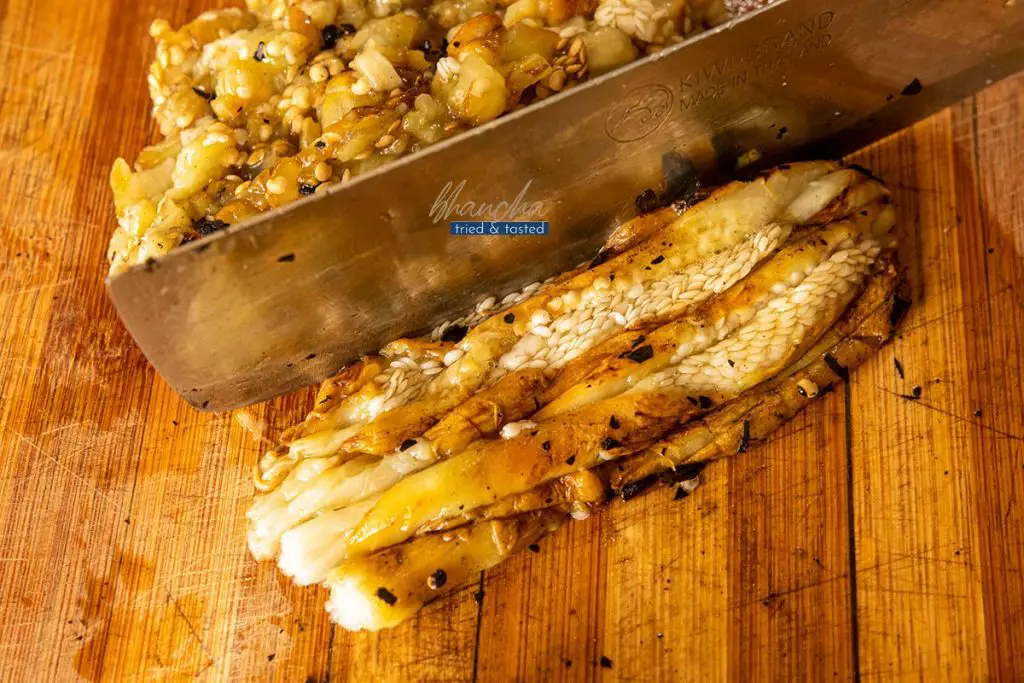 Add finely chopped ginger, garlic, coriander, salt, and mustard oil.