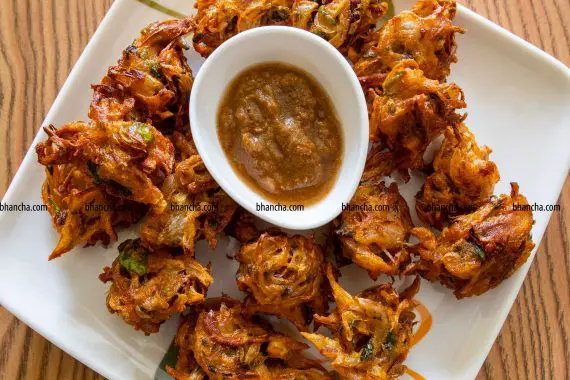 Onion pakoda or pakora recipe is one of the most sought Indian snack recipes. Also known as 'onion bhajia,' it is a much-loved snack with a hot mug of beverage. Mostly, people prefer onion pakoda on a rainy or cold day. The crispy onion pakora with a hot sip of drink is an amazing combination.
To serve a plate of crispy onion pakora, all you need is a simple onion pakora recipe. The recipe we have here is quick to make and enjoy with family friends.
Onion Pakoda Ingredients
4-5 medium sized onions
3-4 green chillies (you can skip this if you want)
green coriander
finely chopped ginger
salt to taste
a pinch of hing
half teaspoon of turmeric powder
powdered chilly (Kashmiri red chilly is preferred for color)
half teaspoon of cumin powder
4 table spoons of gram flour
One and half table spoons of rice flour
Onion Pakoda Preparation
Crush the finely chopped onions, so that onion layers separate.

Mix the onion with chopped chilies, chopped ginger, chopped coriander, salt, hing, turmeric powder, chilly powder, and cumin powder.

Now slowly add the gram flour and mix thoroughly.

Then add rice flour and mix.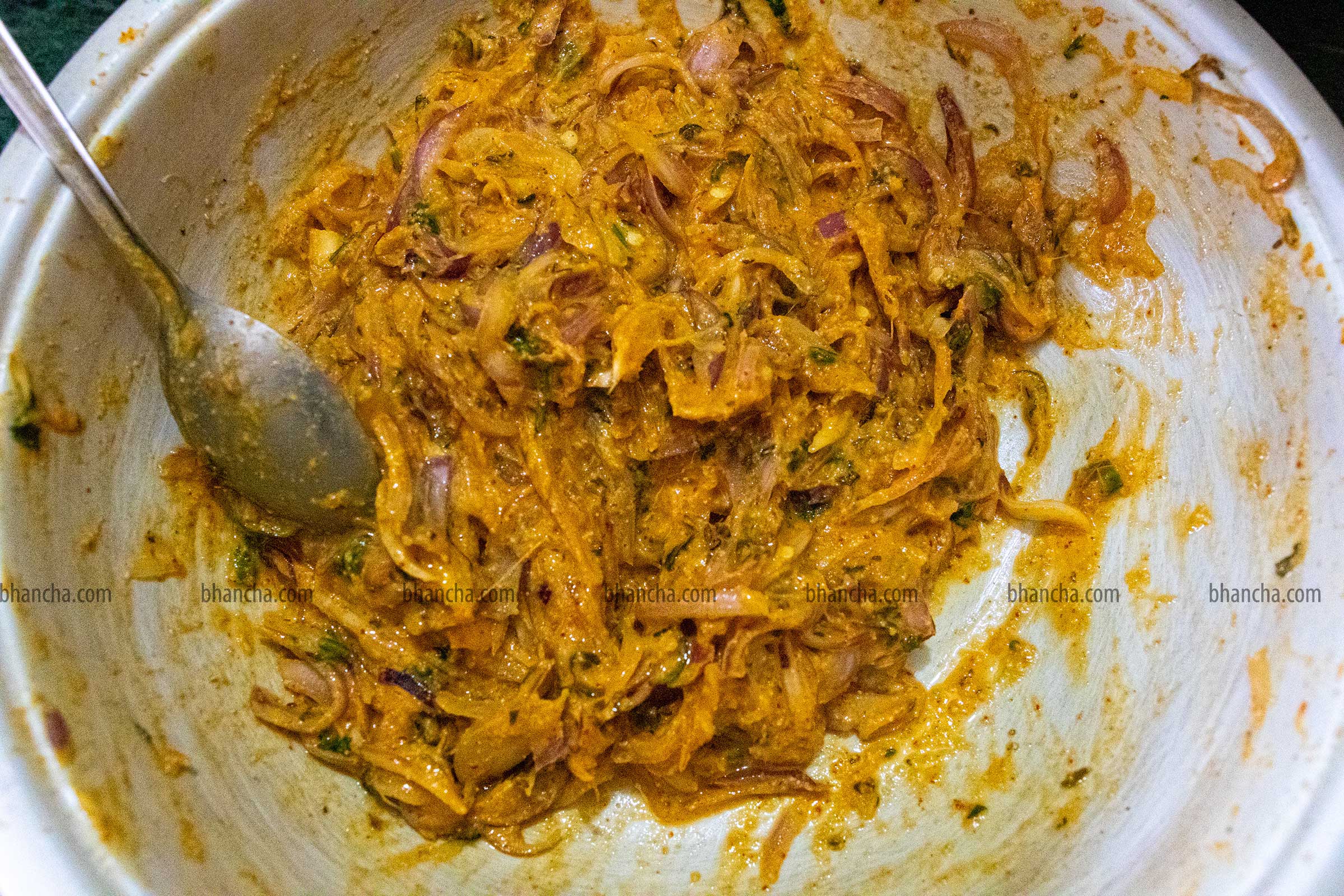 You don't have to add water as the moisture is enough from chopped onions. If not, add a little water. Do not make it too watery.
Onion Pakoda cooking steps
Heat oil in a pan. We need oil enough to deep fry the mixture.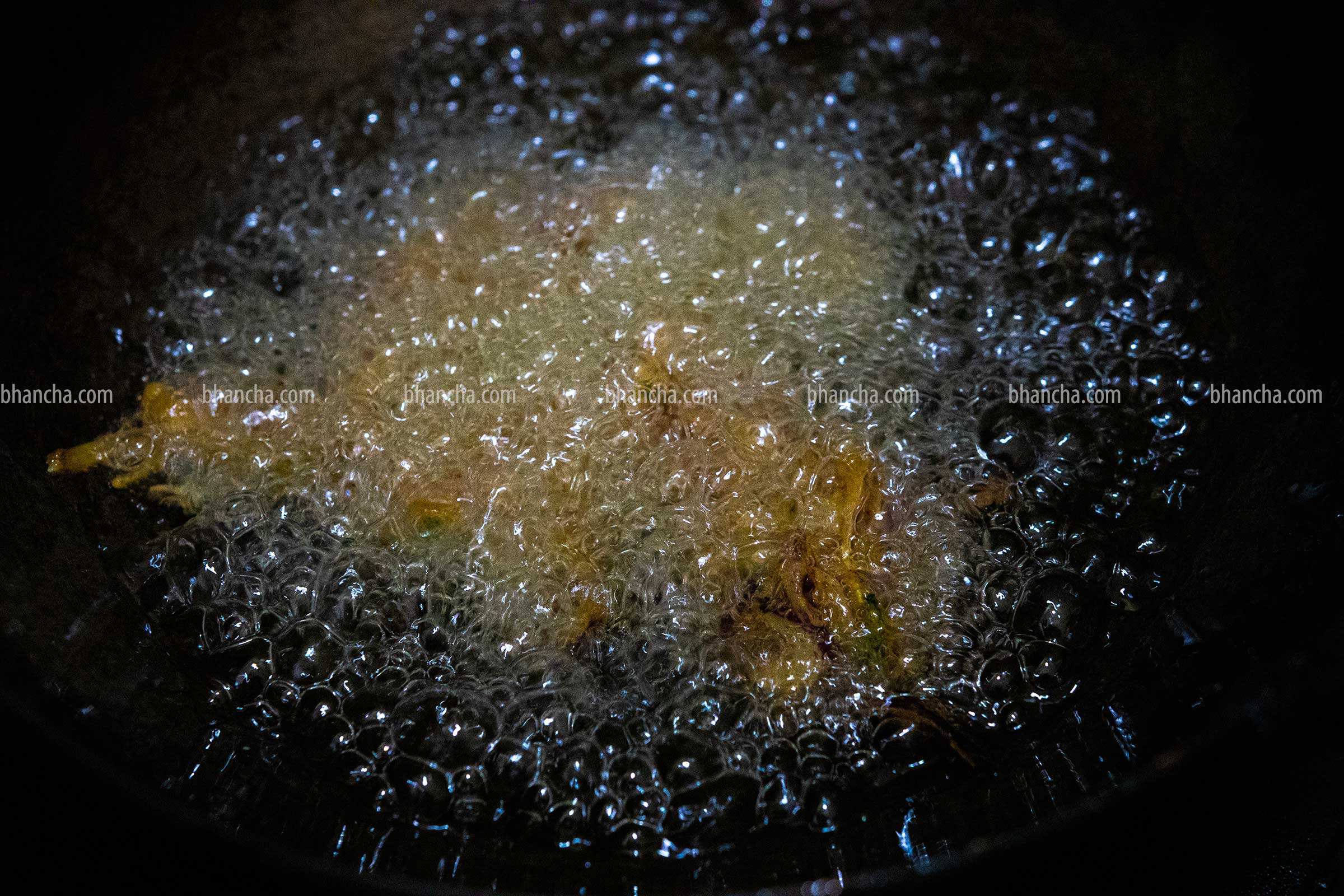 Take a small portion from the mixture each time and start frying.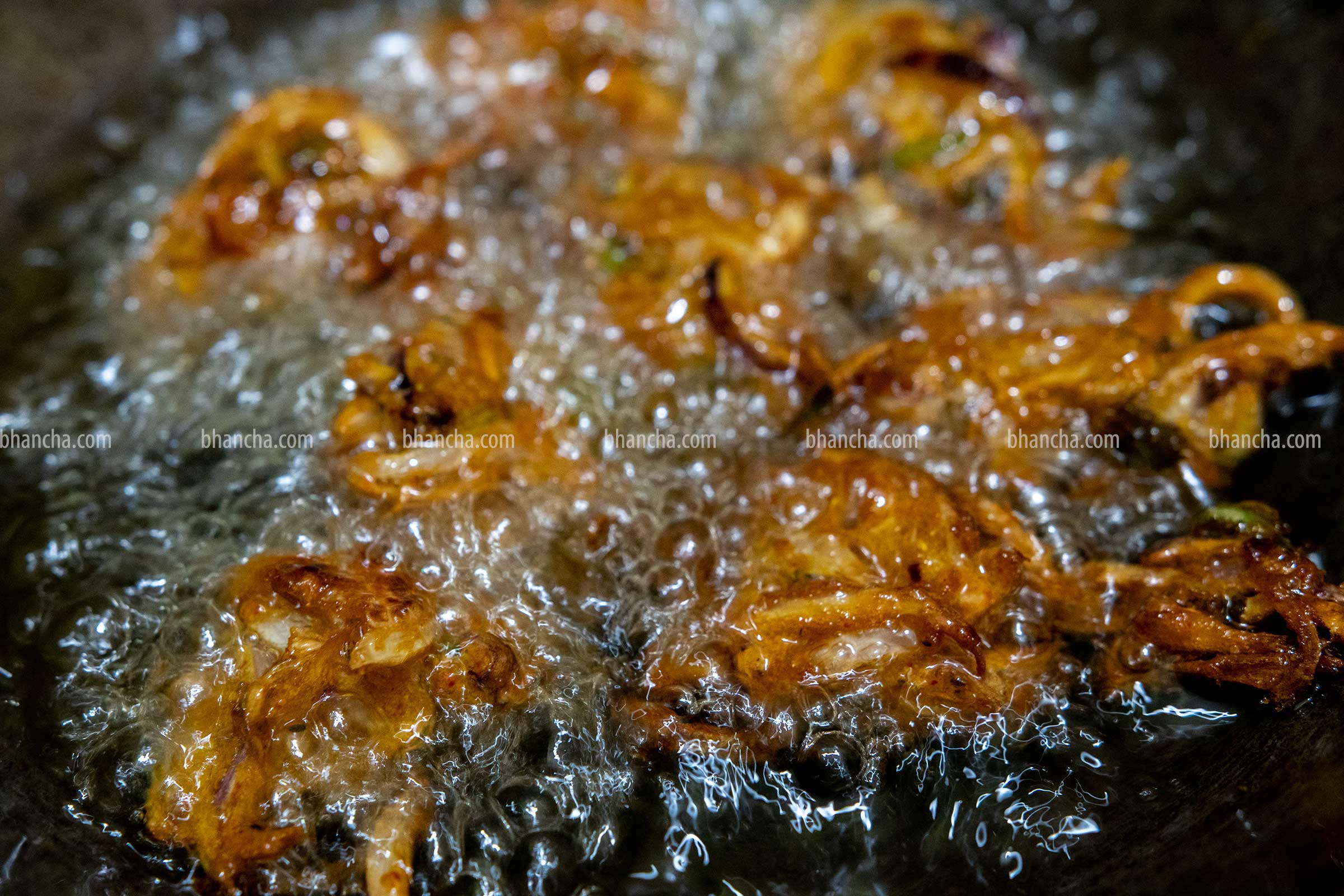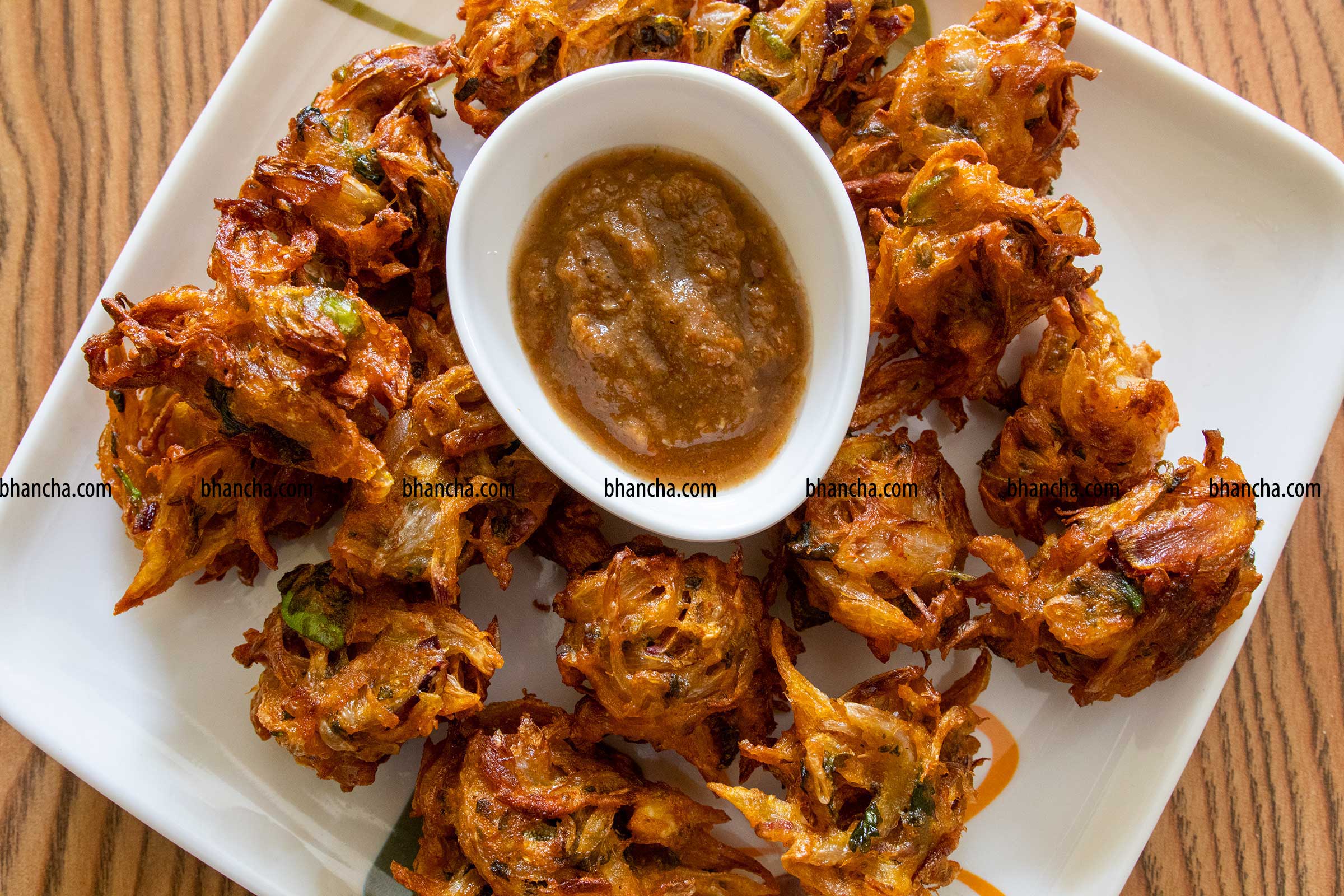 Onion Pakoda Notes
You can add additional veggies as required. But as this is onion pakora, the majority of taste should be of an onion.